It is in our nature that the need for speed can never be satisfied, and we will keep on pursuing this addictive sensation to its absolute limit. Back in our Issue #1, we featured a spanking red Nissan S15 Silvia that has made countless appearances at TIMETOATTACK, and it is certainly a fearsome track weapon that should not be toyed around with.
Statistics
Car: [acf field="car_name"]
0-100 km/h: [acf field="0-100_km/h_in_seconds"] seconds
But somehow the owner now craves for a higher dose of adrenaline than what the Silvia could provide and unsurprisingly jumped into the infamous monster that has been making headlines all over; the GT-R.
While we are receiving an influx of GT-Rs on Malaysian roads, this one is hardly like any of those. From the outside, the matte gold wrap and a large Esprit spoiler might suggest a lightly modded look for individuality, but this Goldmember is actually a full-on, road-legal time attacker that had clocked a blistering 2:23.687 on our last 2013 TIMETOATTACK Round 1, earning him third place on the GTR Hall of Fame.
With such a daunting lap time, what exactly runs through the veins of this matte Gold-zilla? For starters, this GT-R has been prepped by the infamous tuning house, Garage R from the south, across the Causeway and loaded with a myriad of HKS parts. Most notably is the HKS GT-800 kit, a reliable package that provides an edge over the other GT-Rs.
Running on the same setup – this GT-R is driven on a daily basis, in the exact configuration. It has taken the owner on countless long journeys and even to his local grocers, and it has not missed a heartbeat. Its presence at TIMETOATTACK renders us speechless, when it only lapped a shy 2 seconds from the attack-ready Ascendant Motorsport GT-R and ST Wangan's circuit-bred Evo.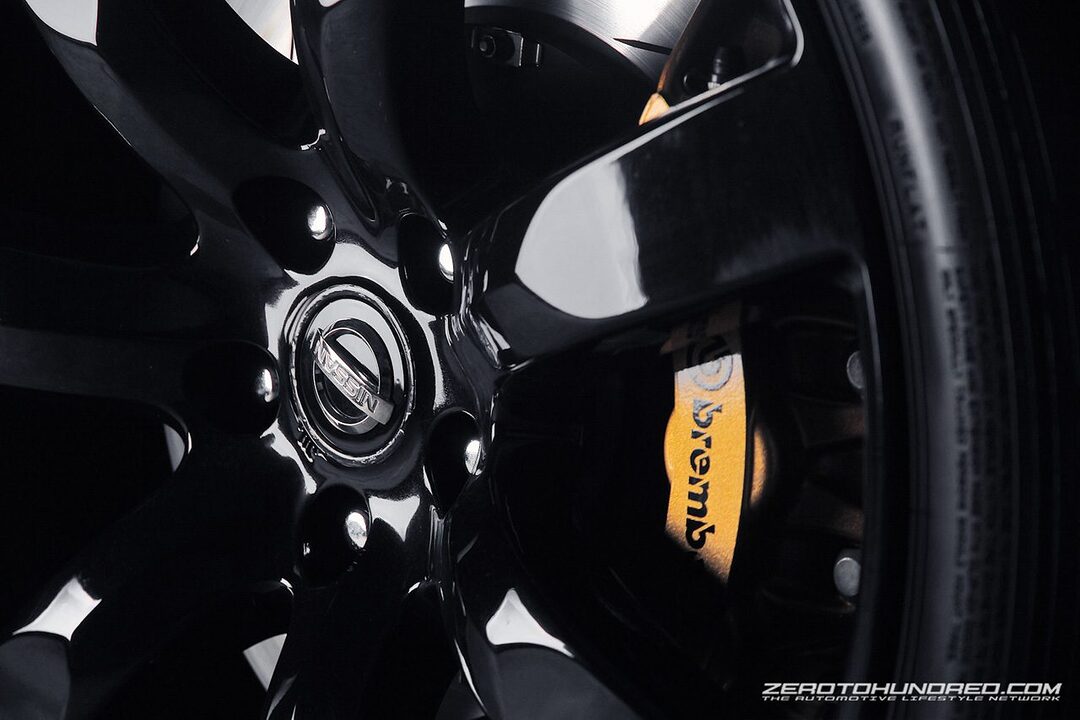 It was a short and sweet transition between Ken Ji's monster S15 to the Goldmember, when at 2012 TIMETOATTACK Final round he'd brought both of his attack machines. And although there has not been a final word if the S15 is retiring from Sepang, we can be sure to look forward to the GT-R to reappear and send the shockwaves of fear in catching the fastest time ever clocked at TIMETOATTACK.
Our last short conversation with Ken Ji reveals the near future plans for the Goldmember – that includes new, wider lightweight wheels, suspension setup and brakes. In the pursuit of the Title of the fastest man at TIMETOATTACK, this machine will be one of the most competitive beasts on Sepang.
Specs
Brakes
Dixcel FS Racing brake rotors
Dixcel Type-R15 brake pads
Endless brake hoses
HKS Garage R customised racing alloy hats
HKS Kansai Carbon Fibre brake cooling ducts
Titanium brake pad heat shields
Electronics
HKS EVC V (R35 Edition)
HKS F-Con V Pro
Engine
Carbing Radiator Reserve Tank
HKS Garage R Carbon Fibre engine cover
HKS GT-800 Kit
HKS R35 Intercooler Kit with carbon fibre shroud
HKS Premium Suction Kit
HKS Racing Suction Reloaded
HKS Super Fire Racing spark plugs
Exterior
AutoDetailer Studio Satin Gold wrap and Signature Detailing
Espirit GT Wing 262
MCR LED rear side marker
Fluids
Billion Super Thermo Coolant
Endless RF-650 brake fluid
HKS DCT Transmission Fluid
HKS G-1400 Synthetic Differential Gear Oil
HKS Racing Pro Oil (10w-50)
Handling
Dodson Motorsport adjustable suspension arms
Dunlop OEM Road Tyres
HKS Garage R custom-made wheel spacers
HKS Hipermax III Sport suspension system
HKS Kansai anti-roll bar set
Transmission
Upgrades rated for 1000hp
Dodson Motorsport Clutch Kit
Dodson Motorsport Transmission Filter
Dodson Motorsport Transmission Pump
Dodson Motorsport & South Side Performance Transmission Upgrades
HKS Reinforced Transmission Oil Pan
Willall Racing transmission brace